Feb 13, 2023
The Inside Scoop on Housing from a Veteran Traveler's Perspective – Part 2: Research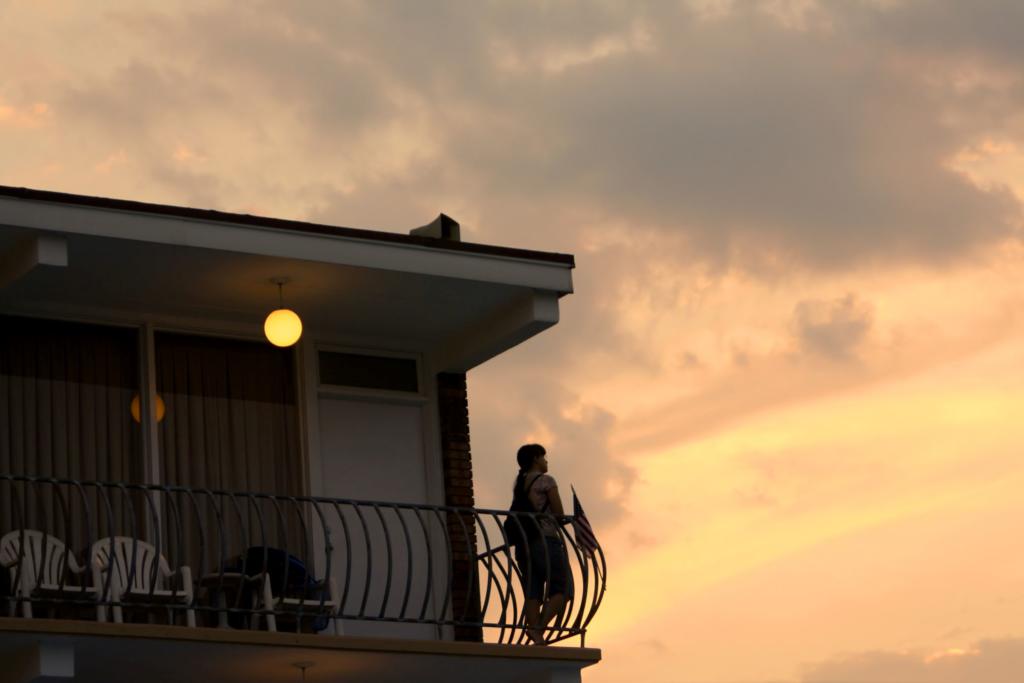 Veteran traveler, Nurse Ann Marie is back to share her advice for finding traveler short-term housing that meets your needs and advances your goals. If you haven't read Part 1 of this series, The Inside Scoop on Housing from a Veteran Traveler's Perspective: Cost of Living, you'll want to start there before reading on. Part 1 covers the foundational issues a traveler should get clear on before beginning this journey. We covered the importance of understanding your "why" to travel, determining your must-haves and deal-breakers, and the value of getting your housing search started before signing your new assignment contract.
In Part 2: Research, Nurse Ann Marie discusses the process of finding the right temporary housing for your travel assignment.
Look at a Map
Start by looking on Google Maps at the facility where you will be working, using Google's satellite view and street view to get a feel for the neighborhood, parking, area amenities, etc. Turning on satellite view in Google maps lets you see the actual terrain, layout, features and buildings from above. Street view adds blue lines to the map that you can click on to zoom down into the view as if you were on the ground.
For example, if working at NY Presbyterian Hospital in Manhattan's Financial District, you might see that there's a subway station two blocks away and that parking would be difficult, so living closer might make your commute easier.
Do Your Research
So maybe your commute would be easier if you live close to your workplace, but is living in the immediate area a good idea? Start by figuring out if you can afford the rent here. A great tool for figuring this out is the H+T Affordability Index, which combines housing and transportation costs (driving and transit) as a percentage of income to determine the livability and affordability of regions, cities and neighborhoods.
Another important consideration is the safety of the area where you want to live. Check crime rates in your desired neighborhood before committing to anything. To carry on with our example, NY Presbyterian is located in the heart of the Financial District, which has a crime rate 111% higher than the national average, according to AreaVibes.
Another convenient aspect of AreaVibes is that it shows you the livability score of other neighborhoods close by. For instance, across the Hudson River from the Financial District is the Liberty Park area of Jersey City, NJ, which has a higher livability score, crime rates are 67% lower than the national average and housing is much less expensive. You can also view the nearby amenities, such as groceries, restaurants, parks and medical facilities along with their Yelp rating.
Start Searching
Now that you've made an informed decision about where you'd like to live, you can do a more focused search for the right kind of housing. Since your assignment is likely to last only 13 weeks (more if you decide to extend), short-term rentals or extended-stay hotels are good options. Popular sites like FurnishedFinder, Airbnb and Vrbo that specialize in short-term or vacation rentals are a great place to start.
Some property managers offer monthly leases, but they can be tricky to find. ApartmentList has filters for month-to-month options and also suggests how to look for clues in regular listings, such as three to six-month leases that might mean the management company or landlord is flexible with their terms.
Beware of Scams!
There are many fake listings on legit sites, so it's important to pay attention for any red flags, especially since as a traveler, you may not be able to walk through the property before agreeing to rent it. Watch for telltale signs in the listing ad like super low rent, no security deposit or background check. If it seems too good to be true, it probably is!
Be wary of the rental agent who won't speak to you on the phone or plan to meet you in person. Alarms should go off if they ask you for an upfront payment and then they'll mail you the keys. Or if they want you to send money to a location outside the rental's local area or to an international bank, don't do it! Never transfer funds by wire—you can't ever get it back.
Interview the Landlord
Once you have some desirable housing options, pick up the phone and actually talk to the person you could be renting from. Ask for references. Ask if they could give you a virtual tour of the property on Facetime or Zoom. The advantage of this is not only do you get a look at the rental, but you also know you're dealing with a real person and can get a feel for what it might be like to rent from them.
After doing your research, you should feel pretty good about picking the right place to live. In Part 3 of Housing from a Veteran's Perspective, Nurse Ann Marie will discuss the next steps for securing short-term housing for your upcoming travel assignment.
For more helpful information, read our article, 10 Tips for First-Time Travelers, and continue to check back regularly for updates.
Share
Get the Latest Updates
You'll be the first to know when there's something new.