Self-Service with a Personal Touch
Do What You Love & Love What You Do!
From our self-service technology—the Aequor Talent Portal—to our dedicated recruiters that work for you, Aequor empowers you to do what you love and love what you do.
Our personalized service stands apart from other healthcare staffing agencies because we get to know you.
Start Your New Career with Aequor
From job search to on the job, the Aequor Talent Portal is your All-in-One Career Companion.
Download the Aequor App
Aequor's self-service technology connects you with your next gig and keeps track of all the details, so you can focus on doing what you love and loving what you do.
Find & apply for jobs
Set job alerts & be first
Get paid for referring friends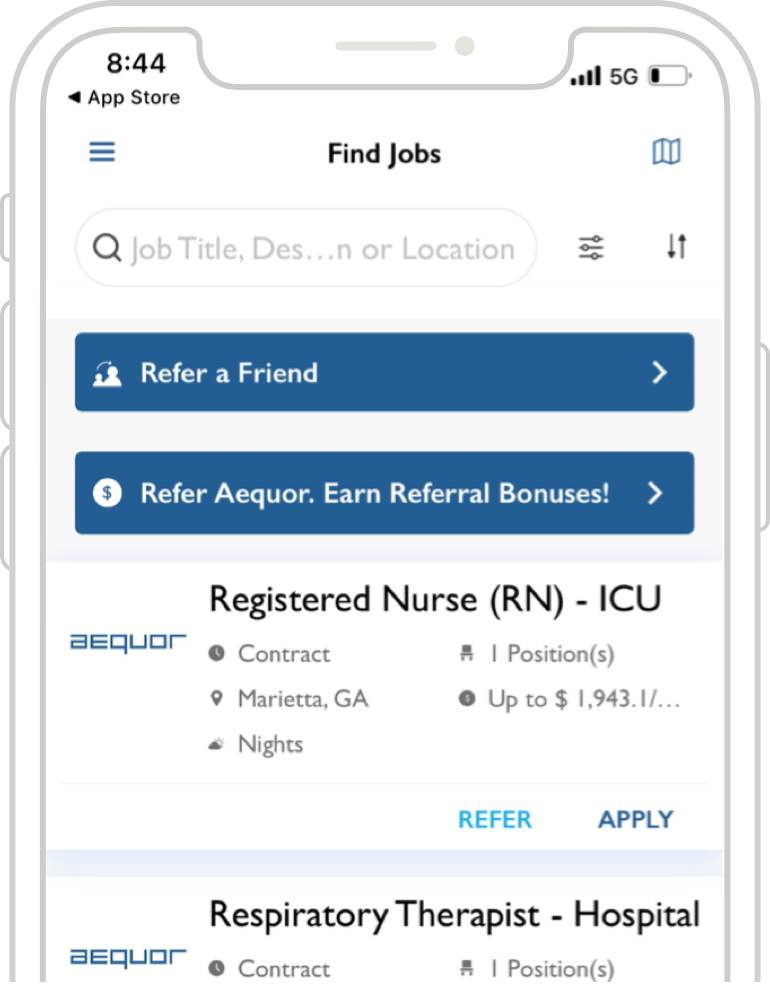 YOUR Staffing PARTNER
Industry-Specific Staffing Solutions
Specializing in healthcare, we place nurses, therapists, allied professionals, physicians and medical technologists, as well as staff in the life sciences, technologies and schools.
Healthcare Facilities
Life Sciences & Health Technology
Clinical Labs
Pharmaceuticals
Nursing Homes
School Systems
Government Facilities
What Our People Have to Say
As a first-time traveler, Aequor was very helpful in finding exactly what I wanted. My recruiter went above and beyond. She was so personal and checked in on me throughout the week.
My Aequor recruiter's altruistic listening ear (she will always make time for you), and encouraging demeanor, it feels like being guided by a caring family member in addition to a competent healthcare liaison.
I feel Aequor's Locum Tenens is the best place for me and I imagine that it would for most physicians who are willing to work hard and wish to develop long lasting relationships.