Jun 05, 2023
Celebrating Aequor's Healthcare Recruiters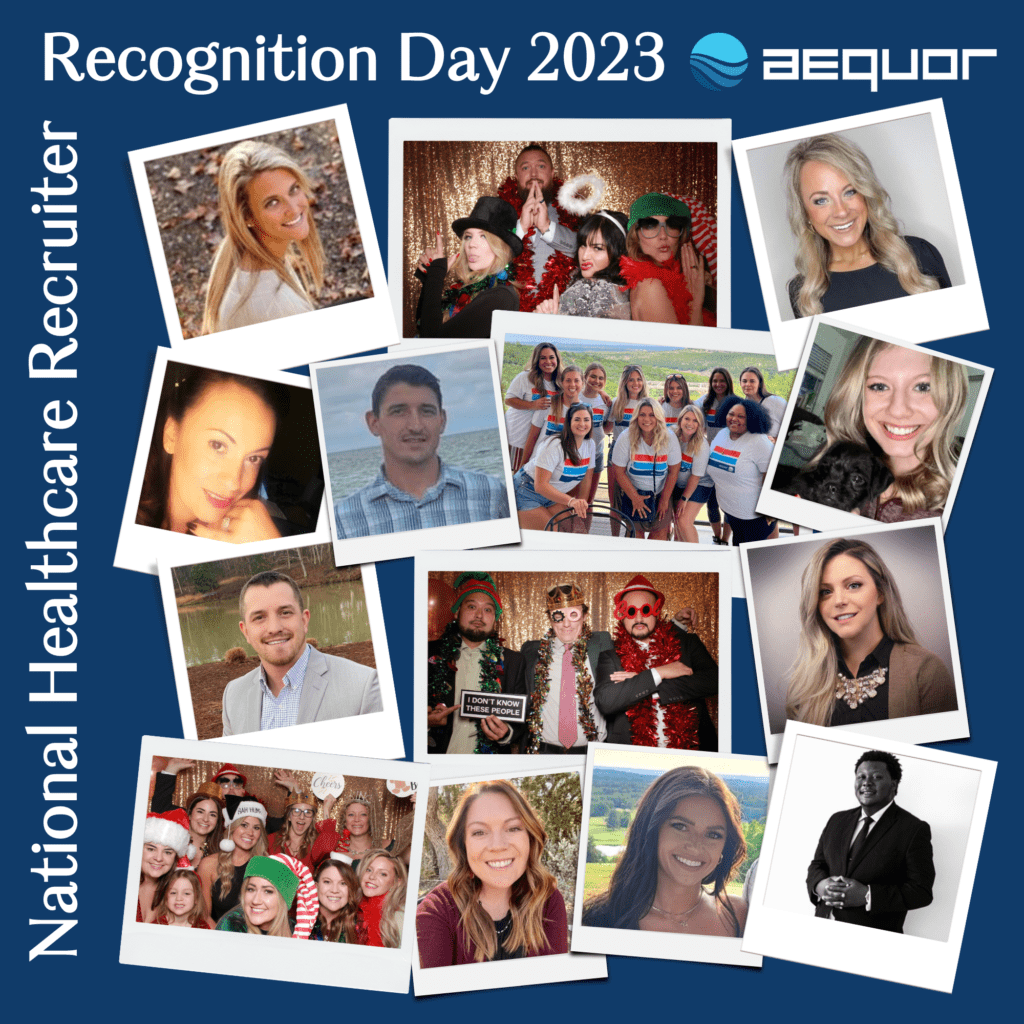 This year, Tuesday, June 6 is National Healthcare Recruiter Recognition Day. Aequor is proud to recognize our team of extraordinary healthcare recruiters. This is a perfect opportunity to applaud the important role that all recruiters play in the healthcare system.
As a premiere healthcare staffing company, Aequor prides itself on our recruiters who work tirelessly for the nurses, therapists, allied health professionals and locum tenens they place in jobs across the nation. These exceptional recruiters are one reason that so many healthcare workers enjoy working with Aequor and continue to choose us time and time again.
Hannah, an emergency room nurse traveling with Aequor, says, "As a first-time traveler, Aequor was very helpful in finding exactly what I wanted. My recruiter went above and beyond. She was so personable and checked in on me throughout the week." We are so happy that our recruiters are always willing to go the extra mile for their candidates!
RN Omar says that he joined the Aequor family because of how responsive his recruiter was. When they first spoke, his recruiter promised him that she could get Omar a same-day offer and she delivered. He said he has never had a recruiter act so quickly on his behalf. Our dedicated recruiters keep outstanding nurses like Omar happy to work with Aequor.
Nurse Pascale says, "My Aequor recruiter's altruistic ear (she will always make time for you), and encouraging demeanor, it feels like being guided by a caring family member in addition to a competent healthcare liaison." We couldn't agree more, Pascale! Our recruiters' knowledge and experience, as well as the special care they provide their candidates, are just a few of the qualities that make them stand out!
Aequor would like to extend our greatest thanks and appreciation to all members of our healthcare recruitment team on this National Healthcare Recruiter Recognition Day. We are proud to honor these valued members of the Aequor family.
If you're interested in finding your next travel healthcare contract and you want to experience the Aequor personal approach, browse our jobs or get connected with one of our dedicated recruiters today.
Share
Get the Latest Updates
You'll be the first to know when there's something new.