Jul 24, 2023
Washington State Enacts Nurse Licensure Compact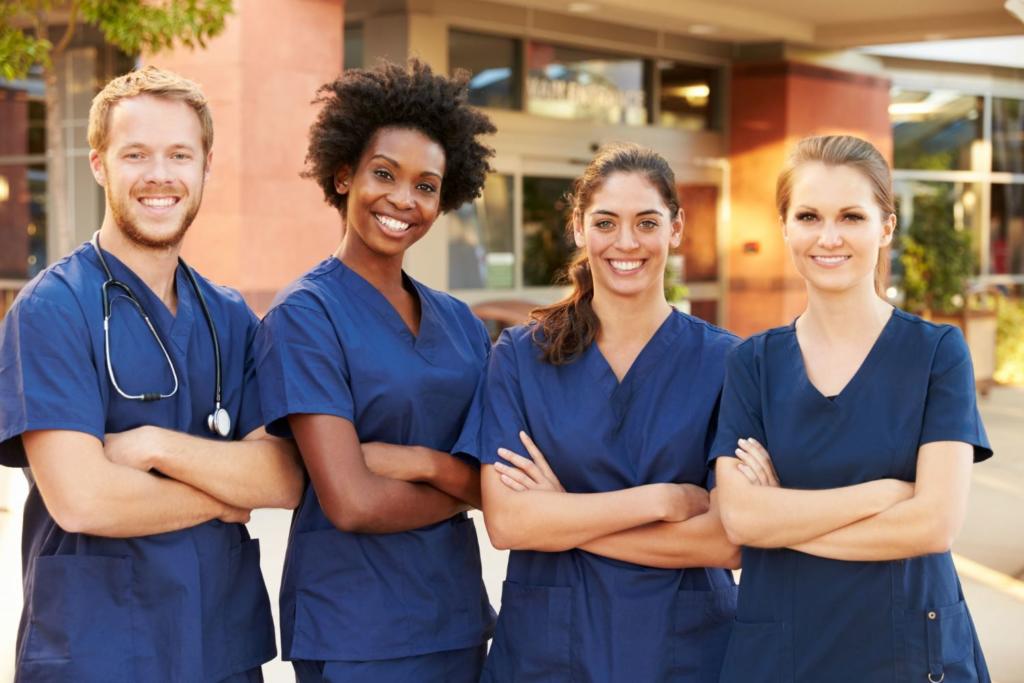 Introduction
In a landmark decision for healthcare professionals and patients alike, Washington State has taken a significant step towards enhancing nursing mobility and care standards. On April 21, 2023, Governor Jay Inslee signed into law the Substitute Senate Bill (SSB) 5499 Multistate Nurse Licensure Compact, which makes Washington State the 40th jurisdiction to enact the Nurse Licensure Compact (NLC), a transformative initiative that promises to revolutionize the way nurses practice across state lines. Phase one of NLC implementation (accepting nurses with an active multistate license from other states) takes effect July 24, 2023. This move is set to foster greater accessibility to healthcare services, improve job opportunities for nurses, and ultimately elevate patient care to new heights.
Nurses with an active multistate license (MSL) from another state who would like to work in Washington State and employers that wish to hire MSL nurses can get more information about what to do next from the Washington State Board of Nursing website.
For more information about nursing licenses in other state, please visit Aequor's State Licensing Map which include links, contact information and details about each state's licensure process for 14 healthcare and school professions.
What is the Nurse Licensure Compact?
The Nurse Licensure Compact, commonly known as the NLC, is an agreement among participating states that allows licensed nurses to practice in other compact states without obtaining additional licenses. It creates a streamlined process for nurse licensure, effectively breaking down barriers to interstate practice and making it easier for nurses to pursue professional opportunities in multiple states.
Advantages of the Nurse Licensure Compact
Enhanced Access to Healthcare Services
With the NLC in place, Washington State is now better equipped to respond to healthcare demands. The NLC facilitates the provision of telehealth services across state borders, allowing nurses to address critical health needs in underserved areas or during emergencies. Patients will benefit from a broader pool of qualified nurses, ensuring faster response times and improved healthcare outcomes.
Improved Job Opportunities for Nurses
The NLC opens doors to an expanded job market for nurses in Washington State. Nurses with a compact license gain the flexibility to seek employment in other compact states without going through the tedious process of obtaining separate licenses. This newfound freedom empowers nursing professionals to pursue diverse career paths and explore opportunities in regions where their skills are in high demand.
Interdisciplinary Collaboration
The NLC fosters interdisciplinary collaboration among healthcare professionals across participating states. Nurses can now collaborate more easily with practitioners from other regions, leading to the exchange of knowledge, best practices, and ultimately, an elevation of the overall standard of care.
Cost and Time Savings
Before the NLC, obtaining a nursing license in each state was a time-consuming and costly process for nurses. The NLC streamlines this procedure, significantly reducing the administrative burden and expenses associated with multiple state licensures. This cost and time savings can now be redirected towards professional development and enhancing patient care.
Public Safety and Accountability
While the NLC promotes greater mobility for nurses, it also prioritizes public safety and accountability. Participating states collaborate in enforcing rigorous regulatory standards, ensuring that only competent and qualified nurses are eligible to practice under the compact. Patients can feel confident knowing that their healthcare providers meet stringent licensure requirements.
Conclusion
The enactment of the Nurse Licensure Compact in Washington State marks a milestone achievement in the advancement of healthcare delivery. With this move, the Evergreen State joins a growing number of states committed to empowering nurses, breaking down barriers to interstate practice, and improving patient care across state lines. As nurses enjoy greater job opportunities and patients benefit from increased access to quality healthcare services, the NLC undoubtedly represents a win-win scenario for all stakeholders involved. The Nurse Licensure Compact is not only a testament to the dedication of nursing professionals but also a bold step towards a brighter and healthier future for Washington State and beyond.
Share
Get the Latest Updates
You'll be the first to know when there's something new.