Aug 10, 2021
Traveler of the Month !!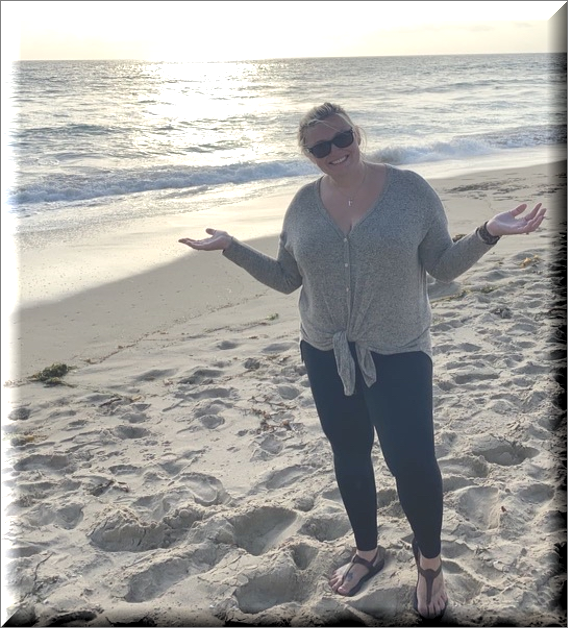 Hello Everyone,
My name is Rebeca and I am a Medical Surgical Nurse. I have been a RN for a total of 3 years and started traveling nursing last year in October. I became apart of a couple of Facebook groups for travelers. I met Emily from Aequor through one of the Facebook groups for Travel RNs.  Since the start she has been very welcoming and helpful and come to find out, Emily and I have mutual friends in California. 
We started talking more and more about my options for travel. I am from Illinois but always wanted to get to California, so I figured why not make my first travel assignment there. Emily helped get me my first travel assignment at St. John's Medical Center in Santa Monica, CA. I started there in October of 2020 and decided to stay at that same hospital until May of 2021. 
I can not stress enough how accommodating Aequor and my recruiter Emily are. I appreciate how I can reach out to Emily at any time of any day and she will get me the answers I need. Aequor has been the only company I have traveled with and I have found no reason to switch companies. I feel appreciated by this company and know they truly care about placing me in the right assignments. The packages and benefits they offer are always excellent. I decided to get my California nursing license and they even reimbursed me for it. I have even built up sick days which shows me that there are long term benefits of staying with the same travel company. 
In May when I was finished out in California, Emily even helped get me a job in Chicago, IL for the summer. She has always gone above and beyond to make sure I am happy with my assignments. Now that I have finished my assignment in Chicago, IL; my husband and I will be heading back to California soon where I will do my next assignment at Harbor UCLA in Torrance, CA. 
I am excited about this upcoming assignment and can't thank Emily enough for setting it up. I have also had the pleasure of working with Stacie and JR from the compliance department at Aequor. They have done a great job at making sure I have everything I need completed to start each assignment. I look forward to all of my future travel assignments with Aequor. I also look forward to continuing to work with my recruiter Emily.
– Travel RN Rebeca
Share
Get the Latest Updates
You'll be the first to know when there's something new.