Nov 16, 2016
Travel Nursing: You Can Do Anything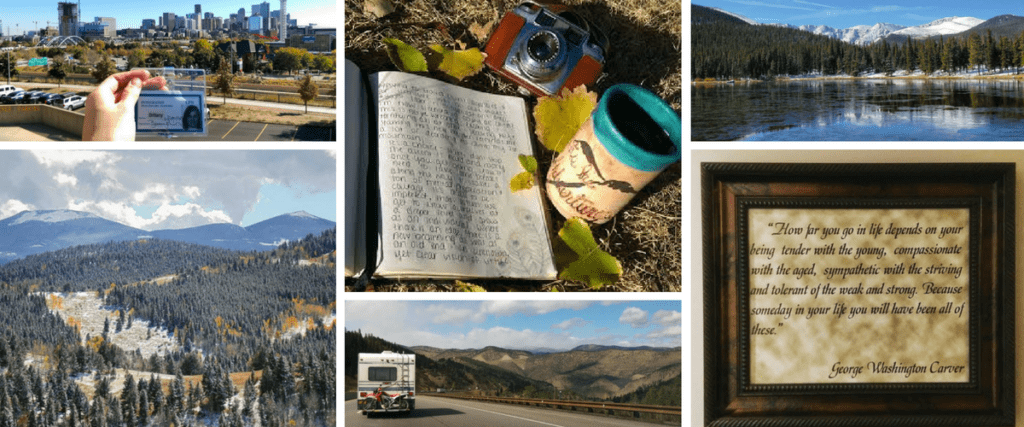 It's ravishing to have legs that are able to climb mountains, arms to cuddle up to the one I love and eyes that can ingest all of the world's beauty. There comes a time when you instantly know, commencing something new is suitable. There may be a short term anguish – but that is a part of taking the jump. Once the goal is set and the first step is taken, you can't doubt yourself. Too many other people will doubt you. Believe in yourself and the magnificence of new beginnings. They're magical.
You can experience the Earth and all of her glory however you want to. That's what's great about life. You decide on your lifestyle and the legacy you leave when you perish the frame that encases your soul. I want to observe and learn and explore the world, and my trade. I've decided, I have strove, and I am making my dreams happen. I'm lucky to share my goals with the most amazing man. He never depreciates the ambition I have, he encourages it, as I do for him. We keep each other wild and free. He inspires me, and our passion will guide us through this next chapter as we fall after taking this leap. It assures me we will land, and alluringly.
Applying to travel nurse agencies and for licensure was no cake walk! Eight hundred dollars later, I'm now licensed to work in New York, California, Colorado, New Mexico, Arizona and Oregon. The feeling is freeing, nerve wrecking and exciting all at once. Leaving NY and starting this new chapter reminds me a lot of deciding to climb my first mountain;
It's a choice – start, don't stop.
The ascent is hard and rocky.
Once you get going, you'll need to take some breaks along the way.
It takes a ton of mental preparation and courage.
It's okay to be imperfect, that's when we get to know ourselves on a deeper level and grow as an individual.
Where there is an edge, there is a new beginning and an old end;
An unknown, yet clear vision of virtue.
Our adventure began the night we left NY in our Minnie Winnie, "The Magic Bus" with our two dogs, Ovie and Nero, as well as Dewitt's best man, Taylor. We went through PA, OH, IN, IL, IA, and NE, then finally, after many cornfields and cows later… We were in Colorado! Every corner we turned felt like Christmas; unaware of what to expect, and pure excitement after seeing the beauty that approached around each and every curve in the road. We're quite blessed that our lives are so fulfilling.
My nurse world is filled with caring for those in long term care, mental health crisis facilities, assisted livings, post surgical rehabilitation units, and clinics. It's not easy being thrown into something new everyday, but I can sure say I'm giving this my all and learning a ton of new information every single day that goes by. Nursing is my calling. Adventuring is my passion. Our world is simple and infused with mountains; some covered in snow and others still with radiant autumn colors. I adore being able to break down life in my journal, to sit outside with a cup of coffee and to capture moments in time with a camera that will never again be duplicated. To be able to illuminate and visualize our vivacity in it's truest form, that is my sanction. I'm a nurse, who wouldn't dare quit her daydream.
Brittany Romines
thegypsylpn.wordpress.com
Share
Get the Latest Updates
You'll be the first to know when there's something new.