Jun 27, 2017
The Fitness Mindset – A Nurse's Perspective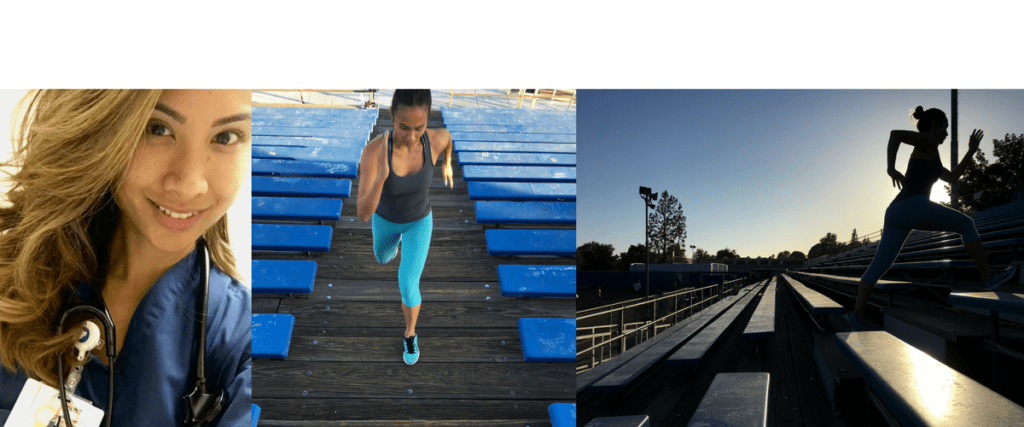 Nursing is one of the most trusted occupations and since there are approximately 2.9 million working nurses in the United States alone, we can truly have a major influence on our patients. Imagine the impact we could make on the lives of our patients if we were all dedicated to caring for ourselves as well as we have been caring for our patients? We must practice what we preach and that means leading our patients into healthy lifestyles that we know to be healthy because that's how we live! I can't count the number of times I've seen patients "educated" about smoking cessation or engaging in physical activity to lose weight or be healthy & they've either rolled their eyes or it's gone into one ear and out the other. The truth is that our patients know they should be living healthier lives, but they might not know how to do it or have the support or resources they need, especially when it's easier to fall into the routines of convenient fast food and indulging in the latest baked fried or blended unicorn treats. So I believe I'm here to be the example. I engage in real conversations with my patients and family members about ways to start and how to stick to it. I'm passionate, provide useful information, and since it comes from a real place they can see I'm committed and actually live the way I'm advising them to live. You lose credibility if you preach but don't believe in what you're saying. 
So now here we are, trying to live our healthy lifestyles in the midst of long 12 hour shifts filled with donuts in the break room, potlucks for birthdays, and fighting our own hypoglycemia trying to get any bite of food in between struggling to empty our bladders while running around taking care of everyone but ourselves. I've been there, I worked night shift and the only thing that kept me up was mindless eating and the coffee I started drinking (which consisted of half coffee/half creamer🤦🏽‍♀️).
I thought my bad food decisions could be erased by a morning hike after my shift & truth is, I was just exhausting my body more! I was always sick, not getting any results from my "workouts" while I was tired, and I was not happy. I decided to make a change – night shift was not for me, I needed to work somewhere that I actually looked forward to going, and a more focused diet and workout routine! I started packing my lunches and prepping more balanced meals and snacks instead of relying on the cafeteria and started working out with friends and trainers who could show me how to do so properly. Oh and became a travel nurse because I love learning new things and hate being complacent. Everywhere I've worked since then nurses & peers notice I'm "the healthy one" and they ask me how I do it, so I offer solutions, what has worked for me and invite them to workout or hike with me. I believe in being the example instead of just talking about it. People are drawn to things they are intrigued by which is more meaningful than being turned off by just another telling them they should do something. I believe in making healthy habits and lifestyles go viral instead of the videos of obese kids doing things to make people laugh. Don't get me started on childhood obesity! Let's get it, nurses, use the power of our numbers to get our patients, peers, and ourselves happy, healthy, & FIT!
Share
Get the Latest Updates
You'll be the first to know when there's something new.