Mar 16, 2017
Things That Annoy Travel Nurses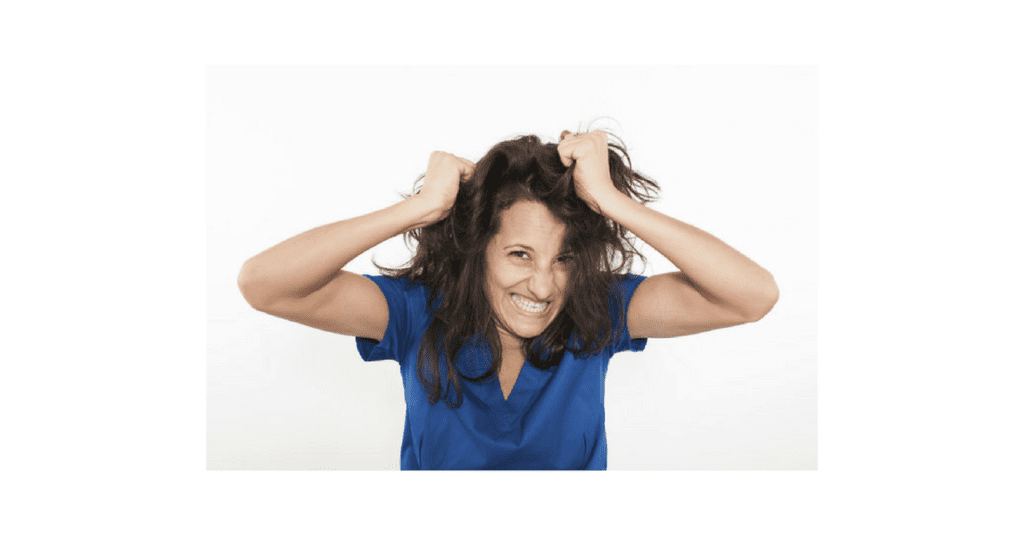 1.   When a recruiter doesn't know details about a job they are offering me:
USSI (an Aequor company) Recruiter Arnold's response: "I don't even pick up the phone to pitch the nurse if I don't have all of the info about the hospital or pay. Sadly, a lot of Recruiters work backwards and the Nurse (especially an experienced one) can tell right off the bat. I guess my personal experiences with the hospitals and Nurses who have worked at those hospitals helps me when working with a Nurse. I generally know the good, bad, and ugly of most of the hospitals we work with. That only comes with YEARS of doing this. Experience counts!"
2. When recruiters won't stop calling me:
USSI Recruiter Sharon's response: "This is simply not an issue with me….I only call a nurse if I need something.  If you are a new lead, I will call you 2 times total…that's it. I don't have any desire to bother someone. If you haven't responded, I assume you aren't interested! If you do respond, you will have my best!"
3.  When random travel nursing companies call me:
USSI Recruiter Paula's response: "I always tell a nurse how I got their name, and I would say 70% of the nurses I work with are referrals from other nurses, which should be a huge compliment!  The rest have reached out to me from Facebook, LinkedIn or other internet sources. No cold calls from me."
4.  When an agency is being obviously stingy:
USSI Recruiter Tiffany's response: "We are competitive with our pay packages and very transparent. We will send you a comprehensive list with the compensation listed. You do not have to "negotiate" with us. Our business is built on honesty, integrity, and transparency. This is why so many nurses we have on staff come from referrals."
5.  When a recruiter calls when I am sleeping:
USSI Recruiter Tiffany's response: "I always ask when is the best time to reach someone is initially, so I do not run into this problem. I also text message my nurses so they can call me back when it is more convenient for them."
6.  When a recruiter tries to send me to horrible housing to make more money:
USSI Recruiter Gloria's response: "No way, I create an Airbnb wish list for all of my nurses, and I max out all of my packages within my capabilities for them. I also breakdown their weekly gross for them into taxable and nontaxable for total transparency. I have a background in life coaching—I want them to know we can navigate this change together."
7.  When a recruiter hands me off to the next person in line and I don't hear from them again:
USSI Recruiter Sharon's response: "You will have access to me 24/7.  You will have my cell number, office number, email, FB profile to message, etc…I will never hand you off unless I'm out of the office on an emergency.  However, you should expect to work with a compliance department once accepted into a contract."
8. Travel nursing bait and ditch:
USSI Recruiter Sharon's response: "This hasn't ever happened to me.  If you are accepted into a contract, that's it.  I won't give it to someone else for anything!  If we haven't gotten a contract yet, unfortunately, this may happen.  We have no control over the contracts that are released by a hospital or how quickly they are filled.  We can only staff valid needs."
9.  Only being pitched jobs in places I don't want to go to:
USSI Recruiter Paula's response: "If I don't have the job available, I will tell the nurse, I have nothing in your area and ask them if they want to hear about other assignments in different locations.  I never hard sell a nurse on a location they don't want, I only let them know about the other assignments and if they ask me not advise them about other openings I won't."
10. Facebook friend requests from recruiters:
USSI Recruiter Sarah's response: "The only reason I will send a nurse a FB friend request is when I comment on her post and pm her and she comments back that she doesn't see my message. Sometimes FB is weird or based on the nurses privacy settings, I have no choice but to friend request her so she can receive my message. I would never friend request a nurse that I haven't spoken with via messenger or commented on their post."
11. When a recruiter doesn't call me by the right name or remember anything about me:
USSI Recruiter Paula's response: "I am very hands on as a recruiter, and I try to ensure my nurses feel respected and important. I make myself available 24/7 and I keep track of my nurse's wants and needs.  The nurses need to know they have someone they can count on and has their backs. "
12. When the travel nursing paperwork is endless and nobody offers to help:
USSI Nurse Advocate Mona's response: "I offer free licensing assistance with no obligation for you to travel with us. I do this, because I truly care about you as a nurse, I care about your licensing process, and I care that you don't ever feel like your hands are tied. Let me astonish you and take this worry away!"
Ready to start travel nursing?
Share
Get the Latest Updates
You'll be the first to know when there's something new.