May 05, 2023
The Empowered Perspective of a Traveling Special Education Teacher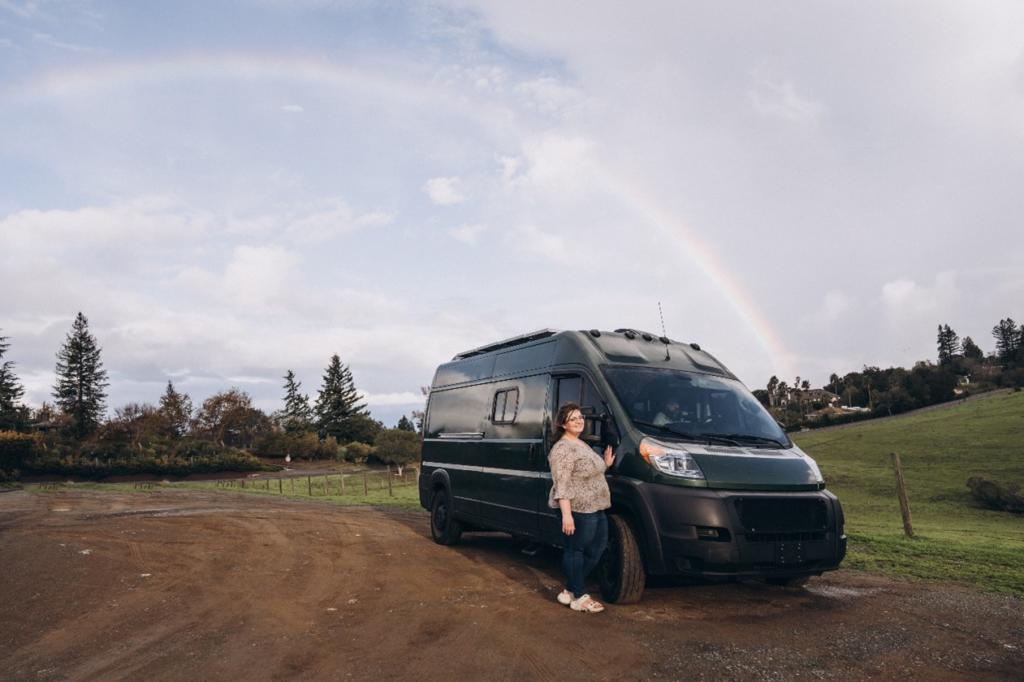 "As a humanitarian, as a society, we have to care for our members; empowering and educating, that is my motivation," says Adelaide Jones, as she travels the United States with Aequor Schools providing special education services to underserved communities.
Adelaide started her career as an educator eight years ago in Indiana, and her passion for academic accessibility and use of technology in the classroom blossomed. Following the pandemic, Adelaide and her partner sold their belongings in hopes of attaining a flexible lifestyle. Together, they converted a camper van and quickly hit the road along with their cat! She attributes her success as a traveling teacher to her growing friend group (via the MeetUp app), maintaining a half-glass full mentality throughout unexpected challenges, and embracing new cultures.
Becoming a traveling SPED teacher aligned with her goals for "educators to get paid what they're worth and stay in the profession, but also help students get access to great teachers who they may not have had otherwise." Now temporarily located in northern California, Adelaide looks forward to achieving her master's degree in Global Perspectives: Teaching, Curriculum and Learning Environments, where she can apply her knowledge while exploring new cultures, viewpoints, and seeing the world's beauty firsthand. Adelaide continues to advocate for students with disabilities and hopes to empower their ability to participate in decisions regarding education and independence.
And Adelaide is just getting started! Her online presence garners tens of thousands of followers, and she expertly develops data collection sheets and similar resources for fellow educators in the field. Adelaide hopes to challenge the misconceptions surrounding technology in the classroom, stating that "people worry that they have to be masters, and I want to create systems for teachers to use it effectively."
As an entrepreneur and advocate for inclusion, Adelaide's work in special education is sure to impact the world at large, as well as the world that is her classroom, as she recognizes the need for strong leadership in education and is empowered to be a part of that movement.
Adelaide's Personal Blog: www.adelaideed.com
Share
Get the Latest Updates
You'll be the first to know when there's something new.