Nov 21, 2023
Taking Time Off Between Travel Assignments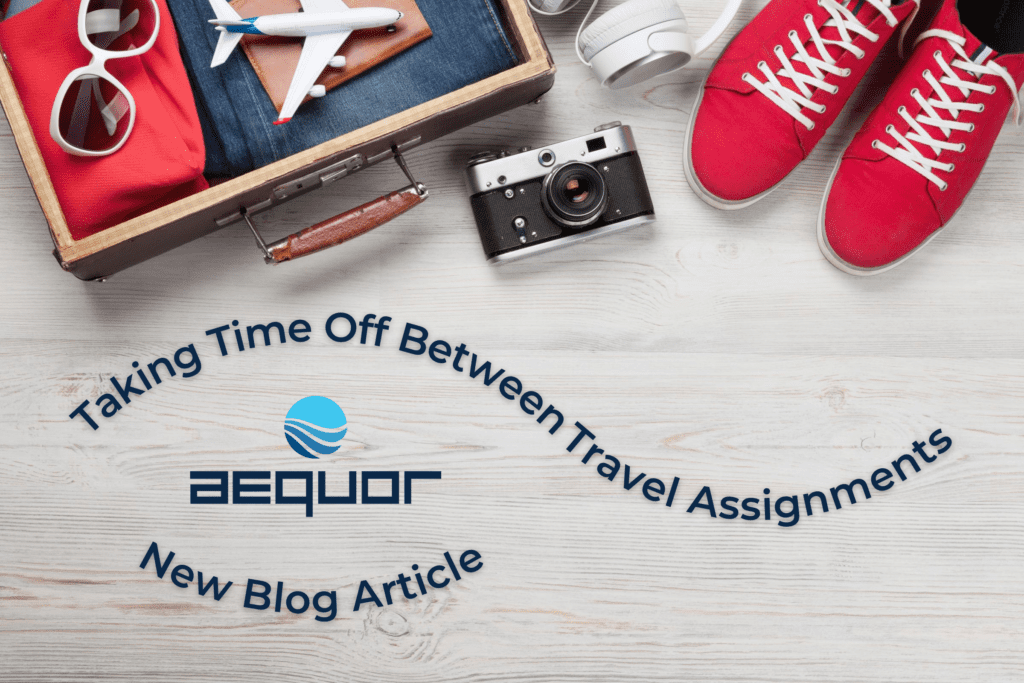 Flexibility in your work schedule is one of the major perks of choosing a traveling career over a staff position. You know all too well how hard it is being a travel healthcare worker. Sometimes time off between travel healthcare assignments is necessary and deserved. Here are some options to consider when you decide to add some time off in your busy schedule.
Visit Friends and Family
Combining a break between assignments with visiting your friends or family can have twice the benefits. Spending time with your loved ones can be hard to do as a travel healthcare worker, but it's good for the soul to stay connected. Also, you probably won't have to pay for expensive lodging if you can stay the people you're visiting, which can be especially beneficial for travelers since you won't be getting paid for vacation time off.
Go Home for a Stay-cation
Time at home can feel like a vacation after a busy travel assignment schedule! Use your time off to get projects done around your house, visit your favorite hair stylist or schedule an annual visit with your primary care doctor. Try things you normally wouldn't do at home like visiting a local museum or gallery. Treat your stay at home like a vacation and meet friends at a new restaurant or find a trail you haven't yet hiked.
Take a Trip for Leisure
A perk of being a healthcare traveler is the increased income, and you work hard to earn it! Whether you've been dreaming of a beach vacation or a bucket list trip to Europe, you deserve to take that trip you've been saving for.
Go on a Road Trip
Road trips can be an easy option to get away between travel assignments. You can plan a quick detour to a desired vacation spot that is between your previous and next assignment locations. This is a great cost-effective way to add in some travel to your schedule! Just don't forget to consider your safety while traveling between locations.
Time Between Travel Assignments
Many facilities look for candidates with recent experience. While taking a couple weeks off shouldn't cause any issues, you don't want to leave huge gaps in your work history. Be sure to talk with your recruiter to fill them in on any planned time off you'll be taking between travel assignments. If possible, work with your recruiter to have your next assignment lined up before taking time off.
Taking time off between travel healthcare assignments helps you refuel and prevent burn out. Patients will always be there when you return, and taking time off for yourself will only help you continue to provide the best quality patient care.
Looking for your next travel position? Aequor's dedicated recruiters are always here to help you. Browse travel jobs on Aequor's self-service portal and get connected with a recruiter today.
Share
Get the Latest Updates
You'll be the first to know when there's something new.