Feb 23, 2018
Our Travel Nursing Story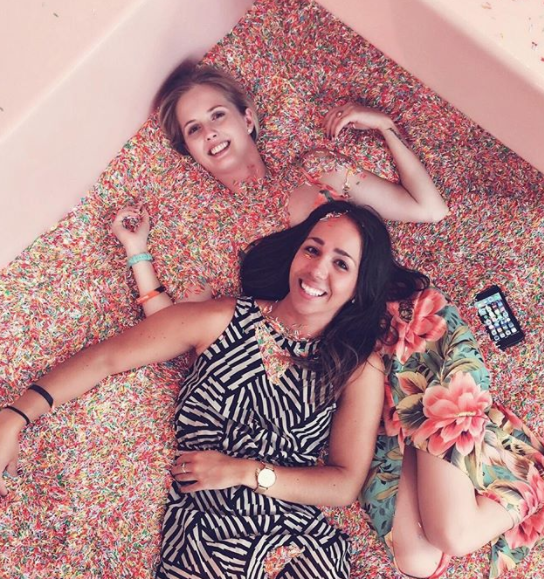 By Sam & Annette (@travelnursebabes)
One of our most memorable weekend getaways was to Yosemite National Park. From LA, the drive took about 6.5 hours. The scenery looked straight out of a fairytale as we drove up to our resort, Rush Creek Lodge. The whole vibe of the lodge was spot on—a refreshing woody smell, a fireplace with people roasting marshmallows, and Christmas lights strung over the pool and hot tubs.
The next morning we were hoping to join an 8-hour guided tour lead by our resort, however we missed the booking. The receptionist at the recreation desk gave us a few maps and some awesome recommendations, and then we headed out to take on the park. 45 minutes later, after many mountains, valleys, cliffs, rivers, and tunnels, we were entering the Yosemite Valley. Our first few stops were gorgeous—Tunnel View, where you could see the entire valley, Bridalveil Falls, a 620 foot waterfall, and Lower Yosemite Falls, a 320 foot waterfall. Our final hike was the most ambitious and rewarding hike we've ever done. Also the stupidest thing we've ever done…
It began and ended with "John Muir / Mist Trail." This hike was presented to us as a quick 3mile hike round trip, with a few areas of steep stairs. For this reason, we didn't even consider that we should prepare for what we were about to endeavor (i.e. the sun sets in 2hours from our start time, 0 phone reception, little phone battery, no food or water, no flashlight). The first 1.6 miles was all straight up hills, and only lead us to the bottom of the Vernal Fall Footbridge. From here, we began the toughest 0.5mile climb up slippery, never-ending stairs adjacent to the waterfall. The views were breathtaking, but it took some convincing to get Annette to look up past the next step beneath her. Once we reached the top, it was the most beautiful site we've ever seen! Even more beautiful than Iceland, so if you want to stay in the states, Yosemite is the place to go.
So here we are: at the very top of Vernal falls (1,000 feet elevation change) at 4:30pm, and we both had <20% phone battery. We were incredibly grateful that we were recommended an alternative route down, to avoid the steps. At this point we started to pick up the pace, and Annette just about wanted to kill me. We jogged up and up and up, somehow reaching an even higher point which of course gave us an incredible view but also doubts that we were on the right track DOWN! Our race with the sun went surprisingly well even though we were terrified of spraining our ankles or knees with every step.
Inside of Sam's head: holy crap, we are so stupid. Annette's dying, I can't let her think I'm concerned. All I can do is keep a quick pace and encourage her all the way down…. oh crap, the sun is really setting… no one would find us up here for quite some time. I hope it's a quick death when the bears get us.
Inside Annette's head: oh my god, we have no water… I'm breathing so fast. I can barely keep up with Sam. Death by dehydration. My ankle hurts! My knees hurt! How am I going to get out of here? Why did Sam continue taking pictures when her phone battery was dying?!
"PEOPLE!!" We've never been so excited to see other humans. Especially ones with flashlights. We kept a slow pace to trail behind them. Once we finally got to the bottom we could barely discuss what had just happened. My Fitbit for the day read: 5:30 pm.  23,545 steps. 10.37 miles. 185 flights of stairs. A 45 minute drive took us back to our lovey resort and we went into hibernation for the evening.
Travel nursing has not only given us an incredible opportunity to work at some of the best Oncology hospitals in America, but it has also allowed us the flexibility to explore the world!  For both reasons we will be forever grateful.
Share
Get the Latest Updates
You'll be the first to know when there's something new.