Dec 28, 2022
Ohio Joins Nurse Licensure Compact on Jan. 1, 2023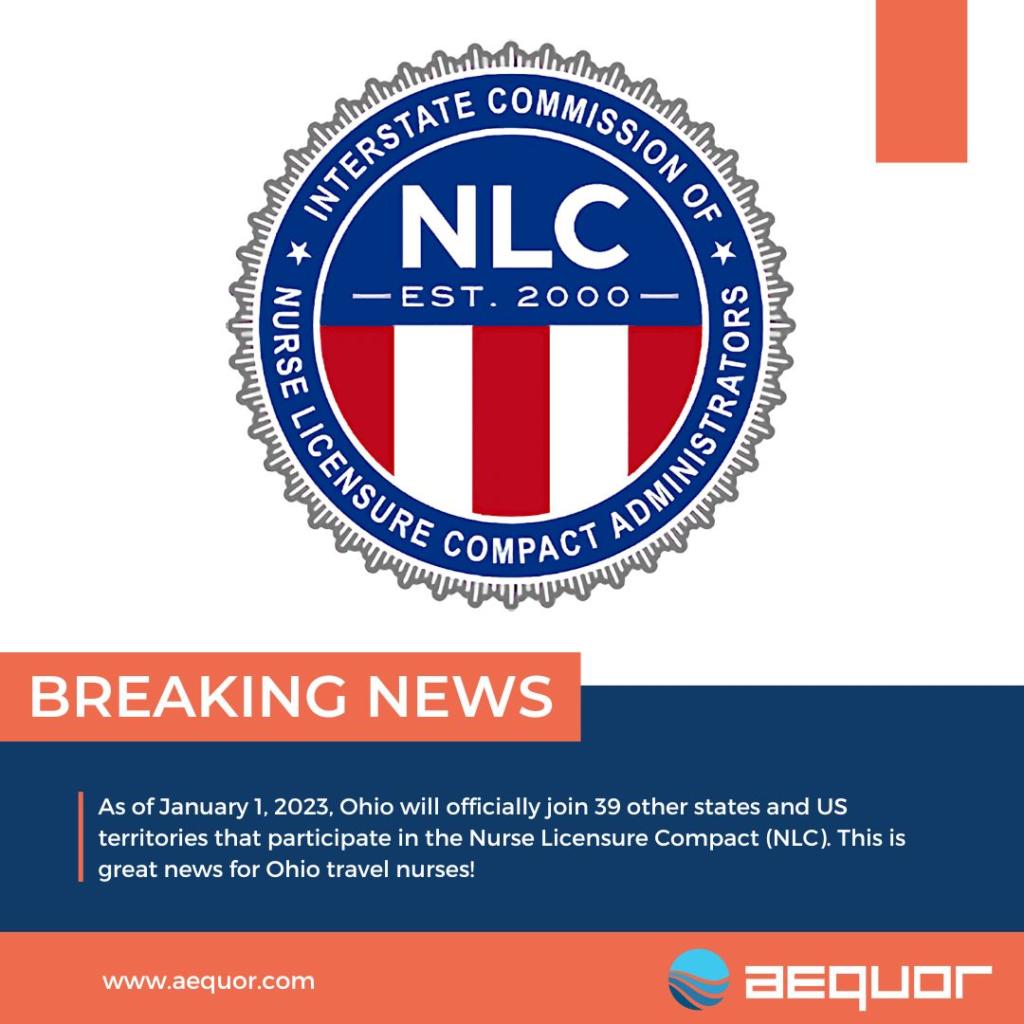 As of January 1, 2023, Ohio will officially join 39 other states and US territories that participate in the Nurse Licensure Compact (NLC). This is great news for nurses who practice in Ohio and wish to travel to other states, or nurses who currently practice in other compact states who may want to travel to Ohio.
The NLC allows nurses who hold a nursing license in an NLC state to practice in other NLC states without having to obtain any additional licenses. This is especially beneficial to travel nurses because it removes the complications of applying for multiple state licenses. The NLC increases travel nurses' ability to practice in the majority of states. More states are awaiting implementation which will further expand nurses' opportunities to travel with an NLC license.
Helpful Info:
Share
Get the Latest Updates
You'll be the first to know when there's something new.