Sep 28, 2016
National Coffee Day Special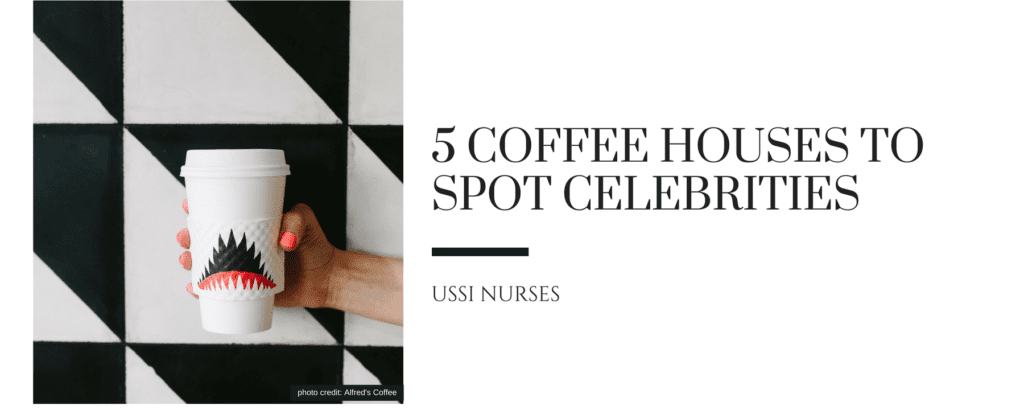 "I need Coffee." If this is a sentence you say on a daily basis, then you are a coffee lover. September 29th is National Coffee Day, the day we all come together and celebrate coffee.
When you think of the hottest stars in Hollywood, you probably think that they literally "live in a different world" and that you will never see them in person. This is not true. Why? Because celebrities love coffee, just like you. Stop by one of those coffee houses if you were ever to come visit Los Angeles. If you are a travel nurse, Los Angeles should be your next Travel Assignment Destination.
Here's a list of coffee houses celebrities love to go.
1. Alfred's Coffee – Melrose Place
This place is the go to for many stars, kendall Jenner, Hailey Baldwin, and Harry Styles. The list goes on. Stop by and you might be in luck. Alfred's is famous because of its incredible coffee. Celebrity loves it, you will love it too.
2. Urth Cafe – West Hollywood
The A-listers Jessica Alba, Natalie Portman, and Ashley Tisdale all frequently spotted here. Their artsy, organic coffee latte is beautifully made and taste exquisite.
3. Intelligentsia – Silver Lake
Providing great coffee, relaxing and trendy ambiance, Intelligentsia is now in 3 cities. If you're TV show fan, Jesse Tyler Ferguson from Modern Family is a frequent at their silver lake location.
4. Ed's Coffee Shop – West Hollywood
If you want to spot the biggest, most talked about celebrity in America, Ed's Coffee Shop is definitely a place you should go. Kim Kardashian has been spotted here on several occasions.
5. Verve – West Hollywood
Verve is no stranger to models like Kendall Jenner and Hailey Baldwin. They like to go to Verve West Hollywood for everyday coffee fix.
Los Angeles has a lot to offer and it's the most popular place for Travel Nurses. Click here to request more information.
Want to learn more about travel nursing? Click here.
Share
Get the Latest Updates
You'll be the first to know when there's something new.