Apr 07, 2023
Interview Tips for Traveling Healthcare Providers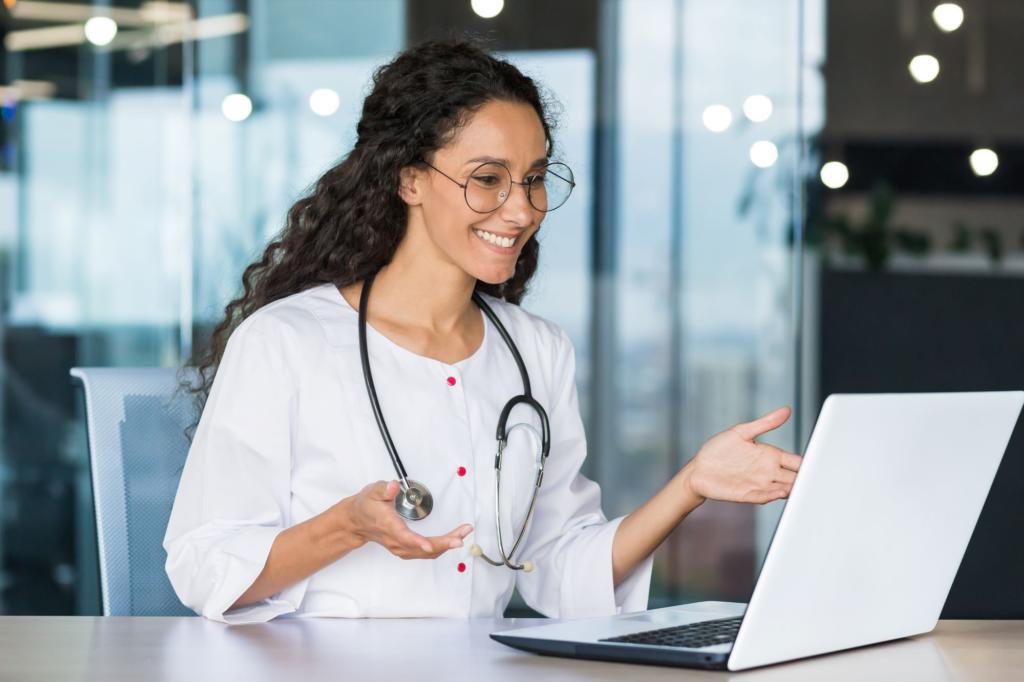 As a travel healthcare worker, you have the unique opportunity to work in many locations in any given year! Along with this exciting opportunity, comes many interviews for a variety of assignments. If you are preparing for your next travel healthcare assignment, here are some interview tips for traveling healthcare providers that can help increase your chances of landing your dream assignment.
Research the facility and location beforehand.
Before your interview, make sure to research the healthcare facility and location where you hope to be working. Learn about the facility's history and patient population, as well as its mission and vision. You can usually find this information on their "About" page. This will give you a better understanding of the facility's needs and help you tailor your answers during the interview. It's also a good idea to look into the state licensing requirements so you can get a head start, just in case you're hired. Use our State Licensing Map for detailed licensure information, links and resources.
Review your resume and credentials.
Make sure your resume, or curriculum vitae (CV), is up to date and highlights your relevant experience, certifications, and skills. You should give your recruiter copies of your CV, nursing license, certifications, references and any other relevant documents. You can keep all of these documents up to date in your profile in the Aequor Talent Portal app and website.
Be prepared to discuss your professional experience.
During the interview, be ready to discuss your professional experience related to your specialty. Highlight your knowledge and talents in areas that are relevant to the position. Share a few stories or examples that demonstrate your problem-solving skills and ability to work well under pressure. This is your time to brag! Also be prepared to address any gaps in employment, which is common in the traveling healthcare career field.
Practice answers to common interview questions.
Plan for common interview questions by practicing your answers beforehand. These questions include "Tell me about yourself," "Tell us about a time you had a difficult patient" and "What are your strengths and weaknesses?" Be concise and confident in your answers and try to relate them back to the position you're interviewing for.
Show your enthusiasm and sell yourself.
You know how much you love what you do, so let your love for patient care shine! Show your enthusiasm for the position and your willingness to learn and work in different environments.
After the interview, send a thank-you note via email to the interviewer. Reiterate your interest in the position and express gratitude for the opportunity to interview. If you have any questions or need advice, you can always reach out to your dedicated Aequor recruiter.
Take a deep breath, be yourself and keep these tips in mind. You are sure to impress the interviewer and be on your way to your next travel healthcare position soon!
If you're ready to find your next travel healthcare position, browse our jobs and get connected to a recruiter from the Aequor Family.
Share
Get the Latest Updates
You'll be the first to know when there's something new.