Jul 25, 2023
Celebrating 25 Years of Aequor Family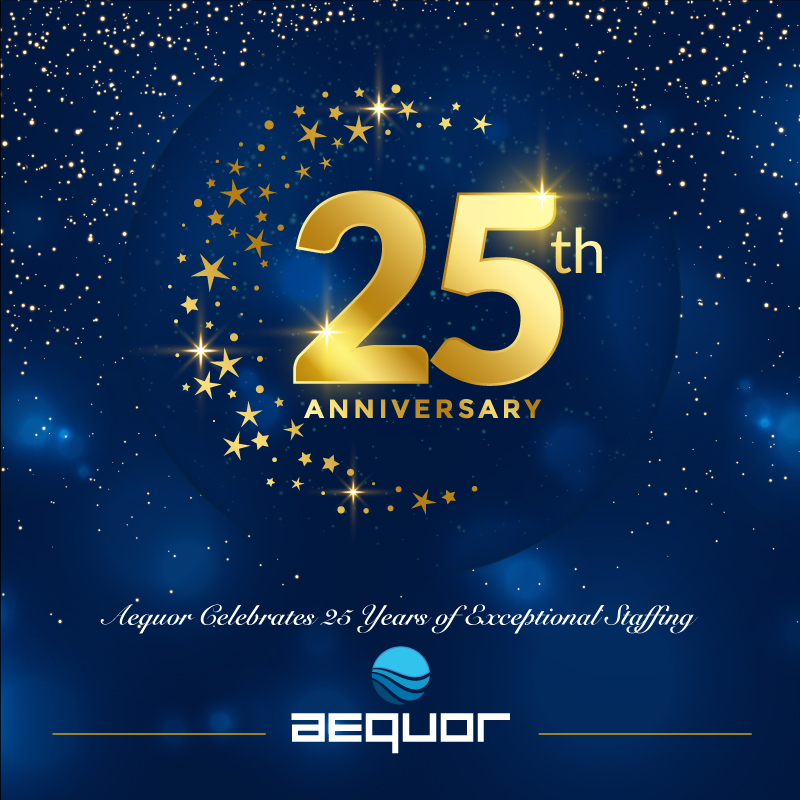 From a tiny office in Woodbridge, NJ in 1998, Aequor owners and co-CEOs, brothers Manmeet and Kamal Virdi, have grown Aequor into one of the largest staffing companies in the Unites States. Aequor was recognized by Staffing Industry Analysts (SIA) on its 2022 Fastest-Growing US Staffing Firms list by posting over $1 million in revenue in 2017 and a compound annual growth rate of more than 15% through to 2021. This year marks the 25th Anniversary for Aequor.
Back in July of 1998, Manmeet and Kamal, with degrees in computer engineering and computer science, respectively, were working with a company that wanted to hire a software engineer and because of their background in technology, the brothers were able to find a great match for the position. The employer liked the new hire so much that they became Aequor's first staffing client.
Their focus expanded from technology services into clinical staffing in the life sciences, pharmaceutical and biotechnology industries. In 2001, Aequor Healthcare Services was launched to serve the staffing needs of hospitals, clinics and health systems across the nation, strategically widening the company's geographic presence in the U.S. and adding multiple marquee customers. Starting in 2011, the company began a steady expansion by acquiring twelve staffing firms over the next decade, adding to the spectrum of specialties in healthcare and the life sciences that Aequor staffs.
Manmeet's philosophy these past 25 years has been key to the company's development: "To run a business, you need to allow yourself to think big, otherwise you put guardrails on what's possible for the success and growth of your business."
Aequor has offered more than just personnel for numerous organizations over the years. The company has provided marketing services, including design and printing, as well as expo/conference operations, software development, managed IT services, education and much more. In 2013, Aequor was recognized by Siliconindia as a "Top 100 Mobile Apps Development Vendor."
No matter the industry, the organization or the team Aequor works with, its tried-and-true commitment to meaningful relationships with customers, contractors, employees and each other has nurtured the kind of growth that dreams are made of. Staying true to the company's values of Achievement, Excellence, Quality, Unity, Optimism and Respect has guided the brothers in building a team that they call the Aequor Family.
The teamwork exemplified by these brothers extends from Kamal's belief that "business growth is not just about increasing revenue and profits, it's also about investing in our team members and fostering a culture of continuous learning and development. Our people are our most valuable asset, and when we prioritize their growth and success, we create a sustainable path for long-term business success."
Thank you, Manmeet and Kamal for an amazing 25 years! Here's to many more to come!
Share
Get the Latest Updates
You'll be the first to know when there's something new.