Jul 18, 2022
An Open Perspective Thanks to Travel Nursing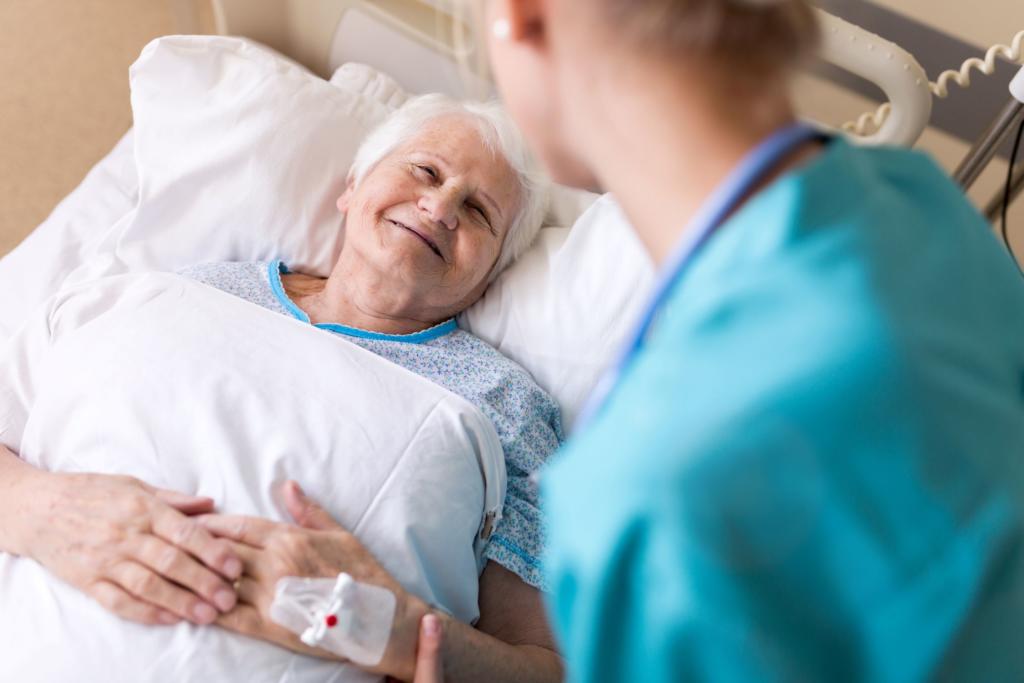 She was born to be a traveler. Growing up with a dad in the Air Force, naturally they moved around a lot, never staying in one place for more than a few years. Nurse Ann Marie doesn't have those childhood friends she's known since grade school. She was always the new kid, fighting those first-day feelings that she wouldn't fit in, or no one would like her. Maybe that early practice was shaping her destiny to be a traveling nurse who makes life-long friends everywhere she goes.
There's the LA artist who paints with her feet after a brain injury from a terrible car accident limited her hand-eye coordination. She met Nick—who she later found out worked for Capital Records and knew Elvis and the Jacksons—while on a walk in the Hollywood Hills; she just had to say hello to this gentleman in a blue polyester sport coat and pajamas as he took out the garbage. His wife had just passed away and he was alone, so Ann Marie and her daughter spent Thanksgiving with him a few days after they met.
Michael—the "Free Dad Hugs" guy pictured with Ann Marie on Facebook at the Boise Pride Parade—who another friend, Molly, recognized from high school and said, "You've got to become friends with him!" So, when Ann Marie ran into him at the farmer's market, she introduced herself and they've been friends for many years. There's the European couple in their late 70s who own an estate jewelry store in Dallas where Ann Marie regularly feeds her obsession for funky vintage jewelry. And, as you can imagine, there's so many more in every city she's worked in all over the country.
This network of fascinating people who have filled her social life are just as dear to her as her pre-op, PACU and post-op patients whose stories have opened her heart and mind to people from all walks of life.
The ability to make the focus of her work be on her patients, thanks to a career as a traveler, revived Ann Marie's passion for nursing. Burnt out as a staff nurse and near the point of quitting, traveling reminded her of the reasons she became a nurse in the first place—one of which is her patients' stories.
Patients in pre-op, PACU and post-op might be nervous, afraid and suffering, so Nurse Ann Marie—much like herself outside of work—asks them about their lives and gets them talking about their experiences and interests. She's learned about Native American cultures and traditions, treated and talked with incarcerated patients, heard the stories of homeless men and women, cared for children with disabilities in their homes and grown close with their families.
These moments of connection may or may not have had an effect on or even be remembered by her patients, but they enrich Ann Marie's life and continually remind her that nursing is more than just a job. Travel nursing has opened her perspective on what it means to be a nurse, on friendship and personal connection, on her patients' lives, and on the importance of our stories.
Ann Marie has collected countless stories and has great ones of her own that she hopes to share with other travelers and possibly help someone along the way.
We want to hear your stories! What inspires you as a healthcare traveler? Who's the most interesting person you've met on your travels? Go to Aequor Perspectives to share your story.
Share
Get the Latest Updates
You'll be the first to know when there's something new.