Jan 06, 2017
8 Steps to Becoming a Travel Nurse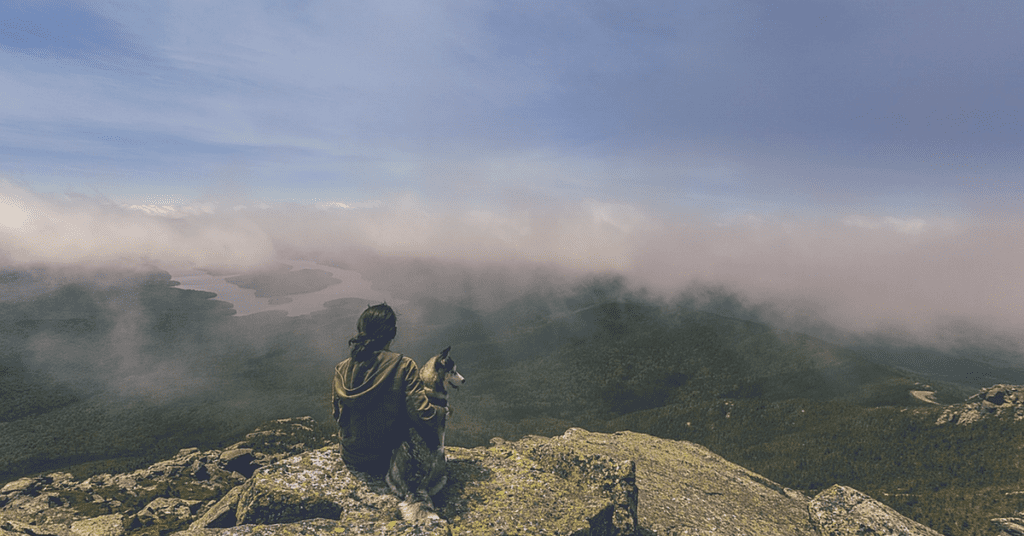 Travel Nursing Assignments refer to nursing contracts that afford an RN or an LPN the opportunity to work at a healthcare facility at a specific location for 13 to 26 weeks. The general perception in the travel industry is for the facility to qualify as "travel" it needs to be 50 miles or further away from the nurses legal residence.
Travel Nursing is a great opportunity for nurses to travel to places they have always wanted to visit, test out new facilities before signing long-term contracts or moving to a new state, learn new skills, visit families and friends afar, increase their pay substantially, and receive greater flexibility at work. Many nurses and nursing students expressed that they saw Travel Nursing in their future at one point in their career, but are unsure how to begin the process.
Do not worry. Aequor has simplified everything for you!
Here are 8 steps on how to become a Travel Nurse.
 Step 1: Gain a minimum of 1 year of experience
Given that you've already decided to explore the exciting world of Travel Nursing, attained a Nursing degree, and have passed your NCLEX Exam to become registered, you still need a minimum of 1 year of recent experience in the specialty you wish to travel in. The reason for this requirement is that Healthcare facilities expect travelers to start working without increased amounts of expensive training. Travel Nurse positions are also available because of short staffing in some facilities which creates situations where managers are willing to offer bonuses or higher pay incentives for Nurses to fill the void. Hence, Travel Nurses are expected to be experienced in their field.
Step 2: Decide where to go
If you're trying to decide where to go for your first assignment, Compact States are a recommended choice. There are currently 25 states participate in the Nurse Licensure Compact (NLC). Acquiring a Compact State Nursing License give you the accessibility to work in all 25 Compact States without obtaining a completely different license. Licenses can be transferred in these states with similar stipulations for each.
If you want higher pay, the west coast is the best place to be. According to a Nurse Earnings research study performed by Medscape, California still wins the race with average RN earning at $98K per year. Northeast and northwest came in at second and third, with average earnings at $85K and $84K respectively.
Compact State Assignment here.
Step 3: Choosing a Travel Nurse Agency
Now that you've got the qualifications and decided where you want to go, you can start researching Travel Nursing Agencies to be placed for assignment. There are many ways to find an agency. You can ask a travel nurse you know to refer you to his/her agency, you can find one online or on social media, and you can also go to travel nursing agency review sites.
Once you've narrowed down your choices–start conversations with recruiters. Choose the recruiter who is honest and will proactively listen and cater to your personal needs and preferences. This is an important step in ensuring yourself a satisfying travel assignment.
Step 4: Submit a profile
After you've decided on an assignment with your recruiter, it's time to submit a profile with them. Different facilities require different documentation and all agencies will ask for various documentation from you to submit you for your assignment. This profile generally includes resume, application, skills checklist, performance evaluation, and past clinical references.
Step 5: Get your documents ready
Some agencies will offer free licensure help and licensing reimbursement if contracted. Aequor's Nurse Advocate Mona offers free licensure assistance to all RNs without obligation to commit to traveling with Aequor. This type of assistance can be crucial for first time travelers to start on time for their first assignment due to the overwhelming number of steps in the licensure process. In addition, various medical exams and required certifications need to be completed before assignment.
Step 6: Be ready for the interview
After your recruiter submits your profile for a specific job, you'll be required to participate in an interview. Your recruiter may send you samples of interview questions, so be sure to prepare in advance. Let your interviewer know that you're experienced and flexible. Many Nurse Managers are more likely to offer a job to nurses who are willing to be flexible and have a positive attitude that reflects a caring motive.
You can ask your interviewer anything related to your specific shift at the hospital, and we recommend asking questions as it shows your commitment and understanding of your role within their system. For example, what is the nursing culture on the unit or what is the nurse to patient ratio? Note: do not ask questions regarding your pay packages. Your interviewer is not in charge of handling pay packages and nobody wants to hire a nurse that come across as "in it for the money".
Step 7: Contracts
Once you're accepted, it's time to sign a contract. For many first time travelers signing a travel nurse contract can be scary. Be sure to communicate with your recruiter, ask questions of your contract and responsibilities, and read it carefully.
Some important policies and clauses that should be expertly reviewed in your contract include: Guaranteed Hours Policy, Pay Breakdown, Insurance, Contract Cancellation Penalties, and the Non-Competitive Clauses.
Step 8: Packing and Housing
Now that everything is set to go, it's time to pack and find temporary housing! Download the Packing for your 13 week assignment checklist here to prepare. There are two types of housing provided for Travel Nurses: agency housing and travel stipends. Decide which one you want and start your beautiful journey!
Share
Get the Latest Updates
You'll be the first to know when there's something new.