Oct 09, 2017
8 Essential Items to Bring with you on your Travel Nursing Assignment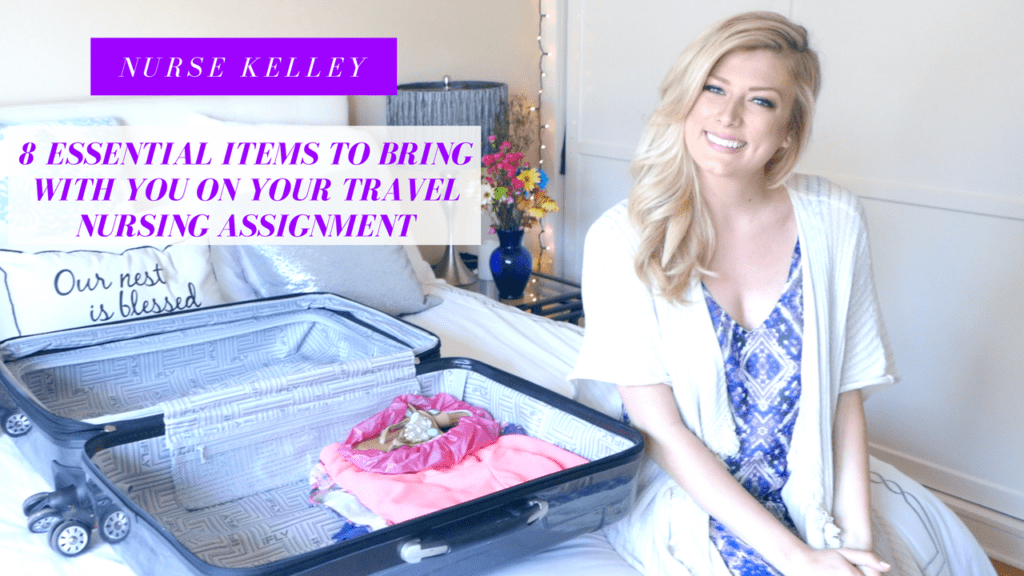 We are excited that you are beginning your travel nursing assignment with United Staffing Solutions, Inc.! We have prepared a few must-haves for your packing list.
Clothes
Seems like a no-brainer, but don't forget to research climate, expected temperatures, and rainfall. You don't want to spend that incredible pay on clothes you forgot!
Important Travel Documents
It is pretty tough to travel without your identification. Be sure to pack your license, passport, travel documents, insurance, etc.
Medications
You are a nurse, you know not to forget your medications, vitamins, supplements, etc. However, don't forget to also ensure that you have prescriptions, pharmacies, and first aid lined up in your new home!
Toiletries
You'll know to pack all of the essential toiletries that you use for your daily routine. Go through an actual day and write down everything you use, so you don't forget even the smallest item. Also, don't forget toilet paper and hand towels!
Electronics
We often hear about forgetting headphones and chargers. Pack those, too.
Household Materials
You can check with your housing provider to make sure you know what is provided in "furnished" housing and what isn't. It can be the worst to pour a big bowl of cereal and not have a spoon! Check beforehand and bring along anything you'll need for basic living with you.
Important Personal Items
We don't recommend bringing Nana's diamond ring. However, pictures of friends and family, special blankets, etc. can really ease the initial newness of living somewhere you haven't ever lived before.
Pet Supplies
If Fido is coming along, great! Just be sure to pack his or her necessities, too. Don't forget to research a nearby vet for "just in case" situations around the area you will be living in. Rover and Wag are also great apps for helping out with your furry friend while you are at work if needed.
Share
Get the Latest Updates
You'll be the first to know when there's something new.