Nov 02, 2023
5 of the Best Cities for Healthcare Travel Jobs During the Holidays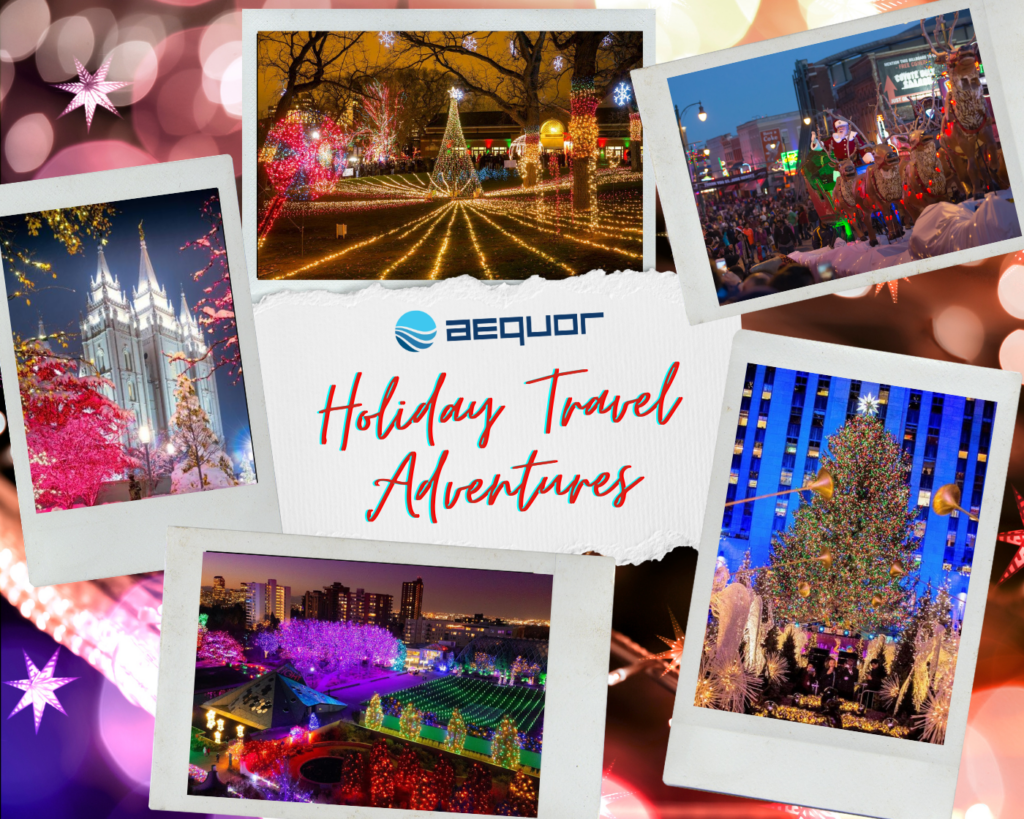 With the holiday season around the corner, as a travel nurse or traveling healthcare provider, you may be wondering what assignment location to choose to experience the most holiday magic during your free time. Here are five fantastic cities for travel jobs during the holidays that would be ideal destinations for travelers looking to combine work and festive holiday adventures. Let's dive into the list!
Healthcare Travel Jobs in Memphis, TN
Memphis, known for its rich musical history, is a vibrant city that offers plenty to do during the holiday season. The Memphis Holiday Parade is a cheerful event featuring colorful floats, marching bands, and costumed characters, and it's a great way to get into the holiday spirit! Be sure to explore Graceland, the iconic home of Elvis Presley, while the mansion is beautifully decorated with festive lights and decorations. With a mild winter climate, Memphis is a great choice for those looking to escape the bitter cold during the holidays. View Aequor's open positions in the Memphis area.
Healthcare Travel Jobs in Salt Lake City, UT
Salt Lake City is a gateway to stunning natural wonders like the nearby national parks and ski resorts, and plenty of holiday fare. One of the most iconic holiday displays in Salt Lake City is the Temple Square Lights. The area surrounding the Salt Lake Temple is beautifully decorated with thousands of Christmas lights, creating a magical and festive atmosphere. Be sure to check out the Christmas Village which features a festive light display, holiday themed cottages, and a holiday market where you can find unique gifts and treats. View Aequor's open positions in the Salt Lake City area.
Healthcare Travel Jobs in Chicago, IL
Chicago comes alive during the holiday season. The city is famous for its dazzling Christmas lights and festive markets, making it an excellent destination for travel nurses and healthcare travelers who want to experience the magic of the holidays. Check out the zoo lights at Lincoln Park Zoo, visit the Kris Kindle Mart with its eclectic holiday finds, or go ice skating at Millennium Park. Don't forget to try some deep-dish pizza! View Aequor's open positions in the Chicago area.
Healthcare Travel Jobs in Denver, CO
Denver is a dream destination for nature lovers and adventure seekers. With its proximity to the Rocky Mountains, traveling healthcare providers can enjoy skiing, snowboarding, and other winter activities during the holidays. Free ice skating at Skyline Park is available every day from November to February, weather permitting. Also, the Denver Botanic Gardens hosts the Blossoms of Light event, featuring a stunning display of holiday lights and interactive installations within the gardens. View Aequor's open positions in the Denver area.
Healthcare Travel Jobs in New York City, NY
For travelers who want to experience the ultimate holiday magic, New York City is the place to be. The city's iconic holiday decorations, ice skating rinks, and Broadway shows make it an unforgettable destination during the festive season. Explore Central Park, see the holiday displays on Fifth Avenue, and be sure to visit the iconic Rockefeller Center Christmas Tree. View Aequor's open positions in the New York City area.
Exploring local festivities during your assignment is the perfect way to get in the holiday spirit and embrace the city you're working in. If you're looking for an assignment with holiday flair, visit the Aequor Talent Portal to get connected with one of Aequor's dedicated healthcare recruiters and browse our open positions. Then pack your bags and make this holiday season one to remember as you embark on a travel adventure in one of these fantastic cities!
Share
Get the Latest Updates
You'll be the first to know when there's something new.