Aug 25, 2023
10 Tips to Improve Your Travel Nursing Resume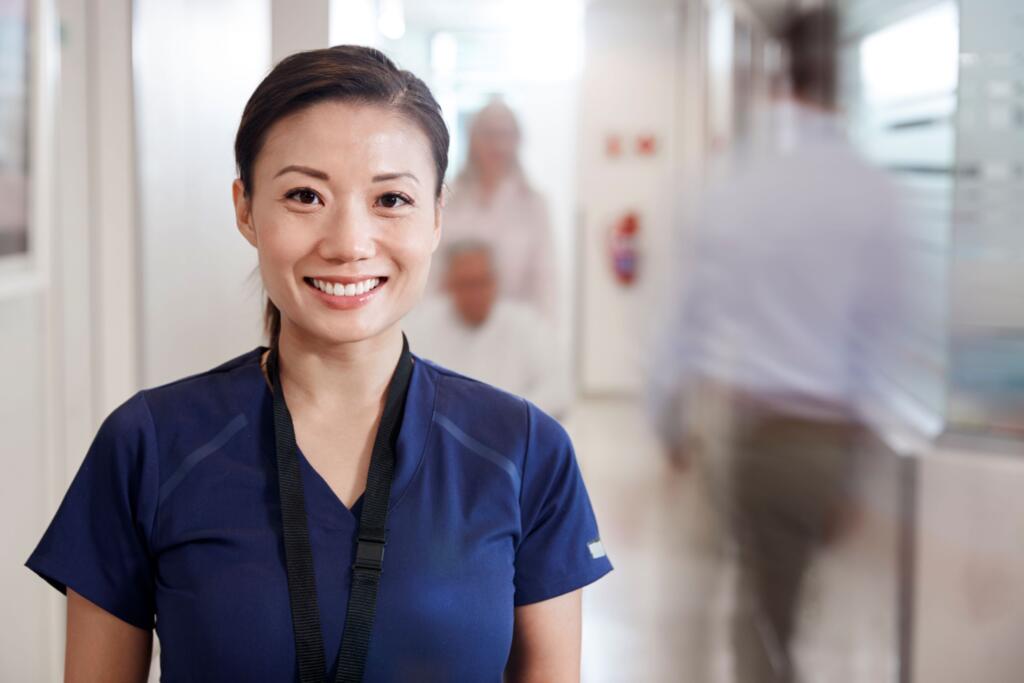 A well-crafted nursing resume is crucial in today's competitive job market because it serves as your first impression to potential employers. Whether you're a seasoned nurse looking to advance your career, a recent graduate entering the workforce, or a travel nurse looking for your next assignment, a strong resume can open doors to exciting opportunities. Here are 10 tips for nurses to improve your resume and increase your chances of landing your desired nursing position.
Clear & Professional Formatting


Choose a clean and professional resume template. Use consistent and professional looking fonts and bullet points for a polished look. Keep the layout organized and easy to read. When including your contact information, consider obtaining a professional sounding email address if you don't already have one.

Objective or Summary


Write a concise and impactful professional summary or career objective at the beginning of your resume. This brief paragraph should showcase your nursing expertise, experience, and unique attributes that make you a valuable candidate.

Licensure and Certifications


List your state nursing license(s) and any relevant certifications, such as ACLS, BLS, PALS, etc. Include expiration dates where applicable.

Tailor Your Resume to the Job


Customize your resume for each application by highlighting skills and experiences that align with the specific job description. Showcase your relevant clinical skills, certifications and qualifications that match the employer's requirements.

Highlight Achievements


Rather than merely listing job duties, emphasize your accomplishments and contributions in previous roles. Use quantifiable metrics, such as improved patient outcomes, assisted in training [x number] new staff members, managed a caseload of [x number] patients per shift or successful implementation of specific new protocols. This will demonstrate your potential impact to prospective employers.

Showcase Clinical Skills


Detail your clinical competencies, such as IV insertion, wound care, medication administration, electronic health record systems and patient assessment. Highlight technical and interpersonal skills that make you a well-rounded travel nurse.

Address Gaps in Employment


If you have any significant gaps in employment, it is recommended to address these between your work experience on your resume. This is a common occurrence for many travel nurses, and not something that will prevent you from getting an assignment. You may simply add a brief explanation such as "medical leave" or "parental leave."

Keywords and Action Verbs


Incorporate industry-specific keywords and action verbs in your resume. These keywords can be drawn from the job description and will help catch the attention of recruiters. A few examples of action verbs for nurses include administered, collaborated, and implemented.

References upon Request


Unless explicitly requested, it's not necessary to include references on your resume. You can have a separate reference sheet ready to provide upon request. If you are looking for your next travel assignment, be sure to provide your Aequor recruiter with your references. Two supervisory references from jobs within the past year are recommended.

Showcase Cultural Competence


Highlight any experience working with diverse patient populations and your ability to provide culturally sensitive care. This can also include previous volunteer work.
Before submitting any resume, don't forget to proofread and ask a colleague or friend to review it for feedback. Remember, your resume is your first impression to potential employers. By following these tips that will showcase your skills and dedication to nursing, you'll increase your chances of standing out as a strong candidate in the competitive travel nursing field.
If you're interested in a nursing career with better pay, adventure and more freedom, consider browsing Aequor's open travel nursing positions. Apply for positions that you may be interested in and get connected with one of our dedicated recruiters today!
Share
Get the Latest Updates
You'll be the first to know when there's something new.